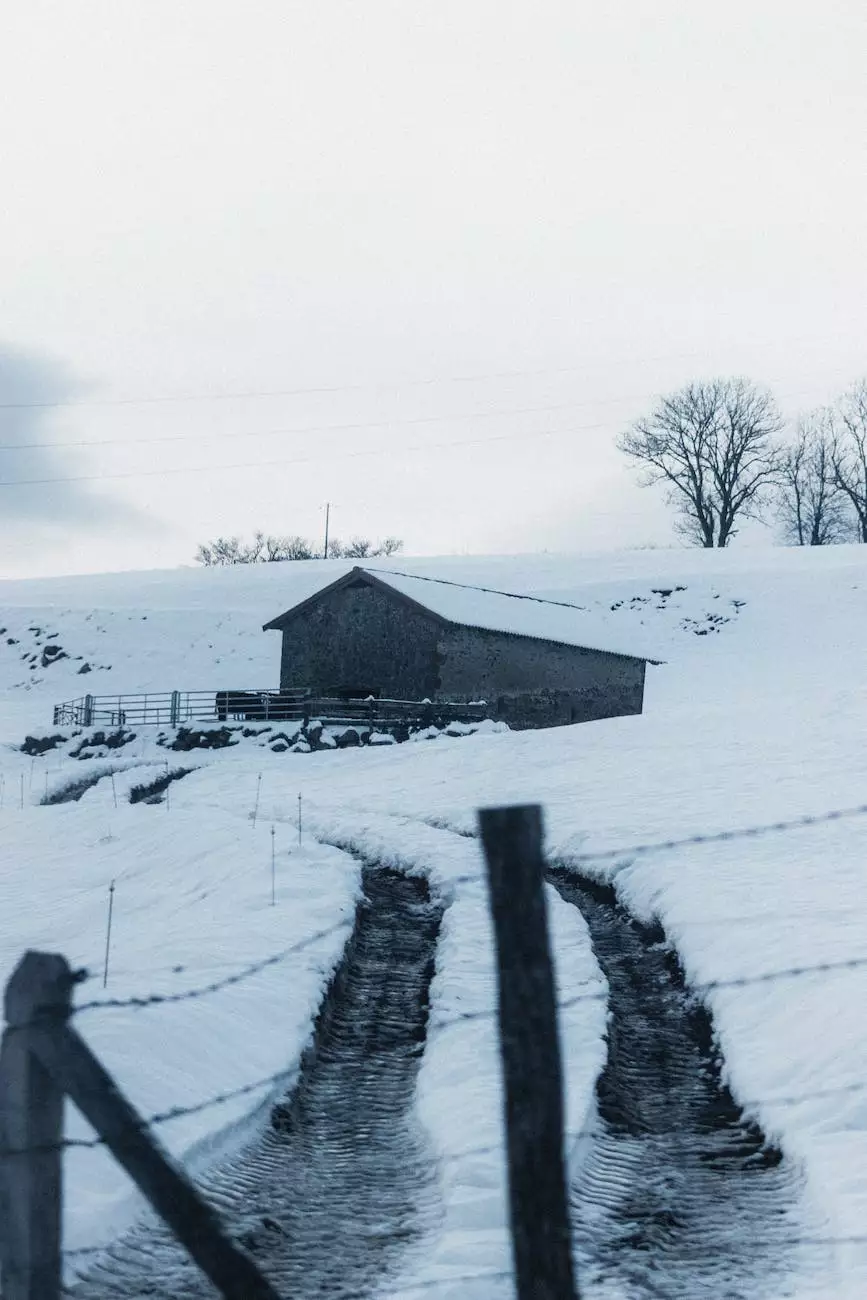 Thank you for visiting North Ridgeville SEO, your trusted partner in providing exceptional SEO services for businesses in the construction industry. In our comprehensive 2023 Guide, we delve into the world of Paid Advertising and how construction companies can leverage this powerful tool to enhance their online presence and achieve unprecedented growth.
Why Choose Paid Advertising for Your Construction Company?
Paid Advertising, also known as Pay-Per-Click (PPC) marketing, is a highly effective strategy for construction companies looking to maximize their brand visibility, generate qualified leads, and drive targeted traffic to their website. With the right approach, Paid Advertising can supercharge your online growth and help you outrank your competitors on search engines like Google.
The Benefits of Paid Advertising for Construction Companies
1. Enhanced Visibility and Reach:
Through strategic PPC campaigns, your construction company can display targeted ads to potential customers actively searching for your services. This level of visibility ensures that your brand is seen by the right people at the right time, boosting your chances of securing new projects and clients.
2. Increased Website Traffic:
Unlike organic search results that take time to build, paid ads can place your construction company at the top of search engine results pages instantly. By directing more traffic to your website, you increase the opportunities for conversions and sales.
3. Precise Targeting:
Paid Advertising allows construction companies to define their target audience based on various demographics, interests, and even geolocation. This level of precision targeting ensures that your ads are seen by the people who are most likely to engage with your services, resulting in higher conversion rates and better return on investment (ROI).
4. Cost-Effective Marketing:
With PPC campaigns, you have full control over your budget and can monitor the performance of your ads in real-time. You only pay when someone clicks on your ad, making Paid Advertising a cost-effective marketing strategy. By analyzing campaign data, you can continuously optimize your ads to achieve better results and minimize spending.
Creating A Successful Paid Advertising Strategy for Construction Companies
1. Define Your Goals:
Before diving into Paid Advertising, it's essential to identify your specific goals. Are you looking to generate leads, increase brand awareness, or promote a specific service? Defining your objectives will help shape your overall strategy and ensure your ads align with your business goals.
2. Keyword Research and Selection:
Thorough keyword research is the foundation of any successful PPC campaign. Identify relevant keywords and phrases that potential customers may use when searching for construction services. Utilize keyword research tools and consult with SEO experts to optimize your selection and drive targeted traffic.
3. Compelling Ad Copy:
Writing compelling ad copy is crucial for capturing the attention of potential customers and increasing click-through rates. Craft concise and persuasive copy that conveys your unique selling points and encourages users to take the desired action.
4. Landing Page Optimization:
Creating dedicated landing pages that align with your ads' messaging and offer a seamless user experience is imperative. optimize your landing page with relevant keywords, compelling content, and clear calls-to-action to maximize conversions.
Paid Advertising Platforms for Construction Companies
Popular paid advertising platforms construction companies can utilize include:
Google Ads: Leveraging Google Ads allows you to display your ads prominently on Google search results pages and partner websites.
Facebook Ads: Facebook offers powerful targeting options, allowing you to reach a vast audience interested in construction services.
LinkedIn Ads: Ideal for B2B construction companies, LinkedIn enables precise targeting within professional networks.
Twitter Ads: Twitter's ad platform allows you to promote your construction services and engage with your target audience through sponsored tweets and accounts.
Maximize Your Construction Company's Growth with North Ridgeville SEO
At North Ridgeville SEO, we understand the unique challenges faced by construction companies in the digital landscape. We specialize in providing tailored SEO services, including Paid Advertising strategies, designed specifically for construction businesses.
With our expertise and in-depth knowledge, we can help your construction company outrank competitors and achieve long-term success. Contact us today to learn more and start your journey towards digital marketing excellence.