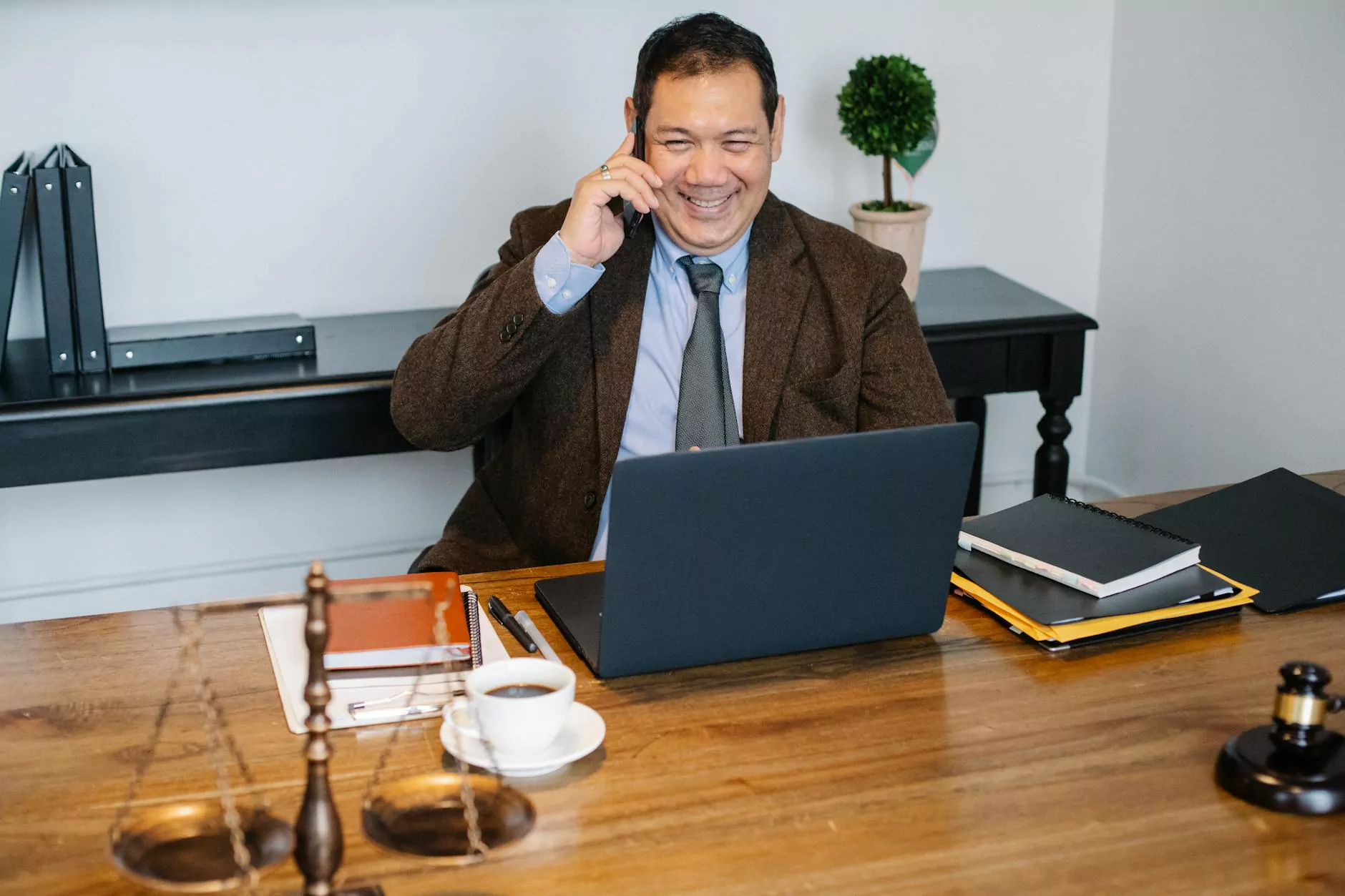 Introduction
Welcome to North Ridgeville SEO's comprehensive guide to PPC for law firms in 2023. In this guide, we will provide you with expert tips, insights, and strategies to help your law firm run successful Pay-Per-Click (PPC) campaigns. Whether you are a solo practitioner or part of a large law firm, our aim is to help you increase brand visibility, generate quality leads, and maximize your return on investment (ROI).
The Power of PPC for Law Firms
PPC advertising has become an indispensable tool for law firms looking to reach their target audience effectively. By leveraging search engine platforms such as Google Ads or Bing Ads, law firms can position themselves in front of potential clients actively searching for legal services. Unlike organic search engine optimization (SEO), PPC provides instant visibility and the ability to control the position of your ads, ensuring your law firm's website appears at the top of search engine results pages (SERPs).
Keyword Research and Selection
One of the essential aspects of running successful PPC campaigns for law firms is conducting thorough keyword research and selection. Identifying the right keywords that potential clients use when searching for legal services is crucial for targeting the right audience. Effective keyword research involves understanding the intent behind the search and identifying both short-tail and long-tail keywords specific to your law firm's practice areas. Tools such as Google Keyword Planner, SEMrush, or Moz Keyword Explorer can assist you in finding relevant keywords for your PPC campaigns.
Crafting Compelling Ad Copy
Once you have targeted keywords, it's essential to craft compelling ad copy that entices potential clients to click on your ads. As a law firm, you need to communicate your unique selling propositions (USPs) and highlight why potential clients should choose your services over your competitors'. Remember to include your law firm's expertise, credentials, and any awards or accolades you have received. Strong call-to-actions (CTAs) and focusing on benefits rather than features can greatly improve your ad's click-through rate (CTR).
Ad Extensions for Law Firms
Ad extensions can further enhance the performance of your PPC ads. These additional pieces of information displayed alongside your ads provide potential clients with more relevant details, increasing the chances of attracting their attention and driving them to take action. Law firms can benefit from various ad extensions, including:
Sitelink Extensions: Direct potential clients to specific areas of your website, such as practice areas or testimonials.
Call Extensions: Allow potential clients to contact your law firm directly via phone, increasing accessibility and generating leads.
Location Extensions: Display your law firm's address, helping potential clients find you easily.
Review Extensions: Showcase positive reviews or testimonials from satisfied clients to build trust and credibility.
Landing Page Optimization
Your PPC campaigns are only as effective as the landing pages they lead to. Optimizing your landing pages for conversions is crucial to maximize the value of your ad spend. Here are some key tips:
Create a clear and compelling headline that matches your ad copy.
Include persuasive and relevant content that highlights the benefits of choosing your law firm.
Add a prominent and easy-to-fill contact form to capture leads effectively.
Showcase testimonials or case studies to establish trust and credibility.
Optimize your landing page for mobile devices to ensure a seamless user experience across all devices.
Tracking and Optimization
Continuous tracking and optimization are vital to ensure the success of your PPC campaigns. Regularly monitor key metrics such as click-through rates, conversion rates, and cost per acquisition to identify areas for improvement. A/B testing different ad variations and landing page designs can help you refine your campaigns and optimize them for better performance. Remember to leverage conversion tracking tools such as Google Analytics to gain deeper insights into user behavior and the effectiveness of your campaigns.
Conclusion
In today's competitive digital landscape, PPC advertising is an essential strategy for law firms aiming to attract and convert potential clients. By following the expert tips and strategies outlined in this guide, you can enhance the performance of your PPC campaigns, generate high-quality leads, and achieve unparalleled success in 2023 and beyond. For more in-depth guidance and assistance, feel free to reach out to North Ridgeville SEO, a leader in Business and Consumer Services - SEO services. Take control of your law firm's online presence and start getting ahead of your competitors today!