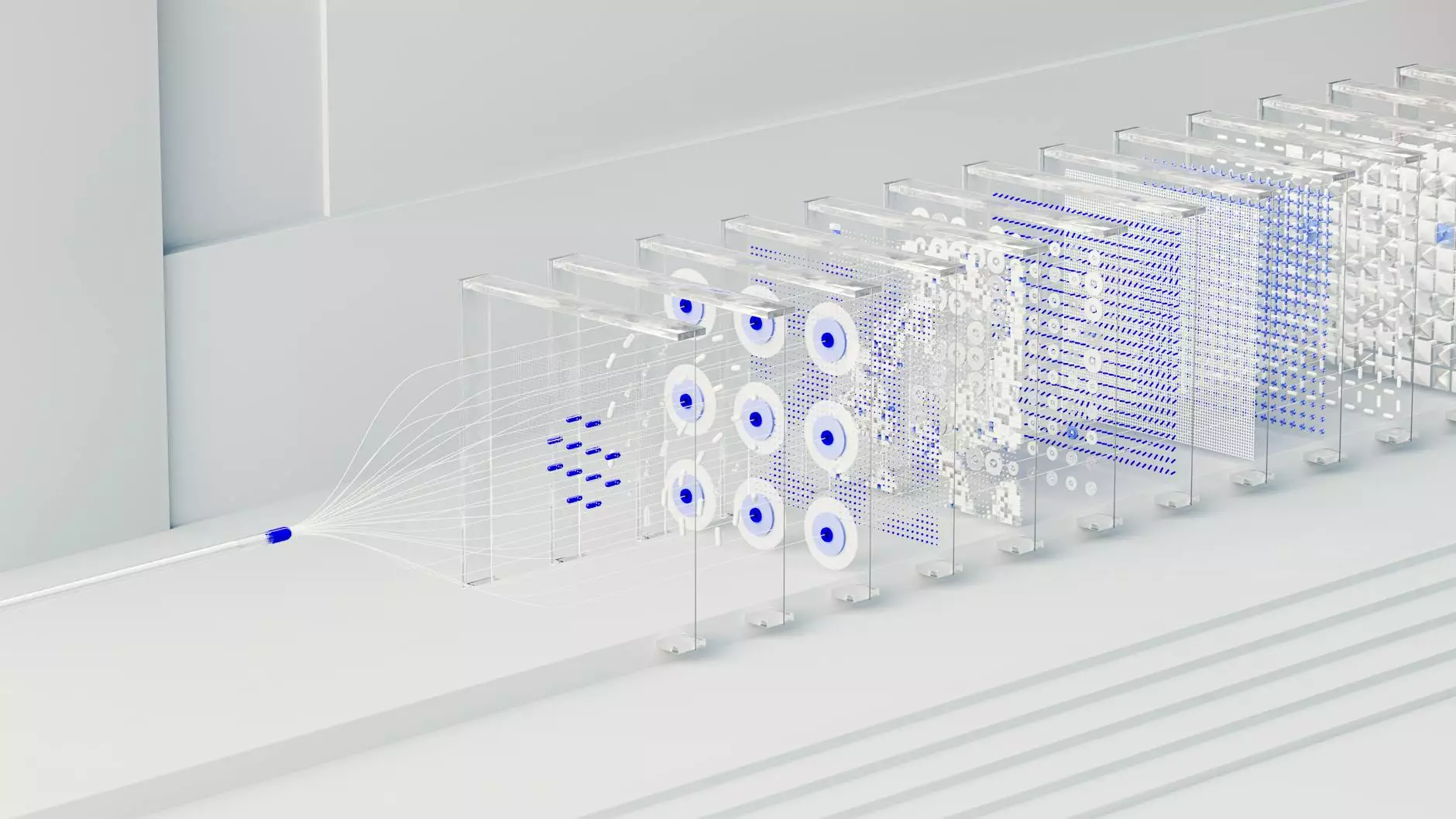 Welcome to the Academy of North Ridgeville SEO, your go-to resource for top-notch SEO services in the business and consumer services industry. In this comprehensive guide, we will explore the importance of setting new goals in Google Analytics and share valuable insights on how to optimize your website's performance.
The Significance of Goal Setting
Setting goals is a pivotal aspect of any successful SEO strategy. By defining clear objectives, you can track and measure your progress effectively. Google Analytics offers a powerful toolset that enables you to set up goals and analyze user behavior on your website.
Understanding Google Analytics Goals
Google Analytics goals allow you to track specific actions that are valuable to your business. Whether it's increasing conversions, newsletter sign-ups, or purchases, setting up goals enables you to measure the success of your online efforts and make data-driven decisions.
Creating New Goals in Google Analytics
Now, let's dive into the process of creating new goals in Google Analytics:
Step 1: Accessing the Admin Panel
To create goals, you need to access the Admin panel in Google Analytics. The Admin panel is located at the bottom of the left-hand sidebar. Click on the "Admin" tab to proceed.
Step 2: Setting Up New Goals
Within the Admin panel, you will find a section called "View." Under this section, click on "Goals" to set up a new goal for your website.
Step 3: Defining Goal Details
Next, click on the "+ New Goal" button to define the details of your new goal. Start by choosing a goal template or selecting the "Custom" option for more advanced configurations.
Step 4: Configuring Goal Type
Google Analytics offers several goal types to choose from, including destination, duration, pages/screens per session, and event goals. Select the most appropriate goal type based on your website's objectives.
Step 5: Setting Goal Description and Details
Provide a descriptive name for your goal and set the parameters according to your desired outcome. For example, if your goal is to track newsletter sign-ups, you can set the destination URL of the confirmation page as the target.
Step 6: Enabling Value and Funnel
If applicable, enable the value and funnel options to add additional insights to your goal tracking. This step allows you to assign a monetary value to specific conversions and visualize the conversion funnel.
Step 7: Verifying and Saving Your Goal
Before finalizing, verify all the goal details and configurations. Make sure everything is set up correctly. Once you are satisfied, click on the "Save" button to save your new goal in Google Analytics.
Step 8: Reviewing Goal Performance
Once you've created and saved your goals, it's time to review their performance. Within the "Goals" section of Google Analytics, you can track the progress, conversion rates, and other key metrics associated with each goal.
Optimizing Your Website Performance
Setting up goals in Google Analytics is only the first step. To optimize your website's performance, consider the following strategies:
1. Analyze User Behavior
Use Google Analytics to analyze user behavior on your website. By understanding how users navigate through your pages, you can identify areas for improvement and optimize your content accordingly.
2. Improve Website Speed
Website speed plays a crucial role in user experience and search engine rankings. Optimize your website's loading speed by minimizing file sizes, using caching techniques, and leveraging content delivery networks (CDNs).
3. Enhance Mobile Responsiveness
With the increasing use of mobile devices, it's essential to ensure that your website is fully responsive. Test your website's performance on various devices and make necessary adjustments to provide a seamless mobile experience.
4. Create Engaging and Relevant Content
High-quality content is key to attracting and retaining visitors. Craft engaging, informative, and keyword-rich content that aligns with your target audience's needs and preferences.
5. Implement On-Page SEO Best Practices
Optimize your website's on-page elements, including meta tags, headings, URLs, and image alt text. Conduct keyword research and incorporate relevant keywords naturally throughout your content.
6. Build High-Quality Backlinks
Backlinks from authoritative websites can significantly improve your website's visibility and credibility. Invest in building high-quality backlinks through guest blogging, influencer outreach, and content partnerships.
7. Monitor and Adjust
Regularly monitor your website's performance through Google Analytics. Analyze the data, identify trends, and make necessary adjustments to your SEO strategy to ensure continuous improvement.
Join the Academy of North Ridgeville SEO Today!
Ready to take your SEO efforts to the next level? Join the Academy of North Ridgeville SEO and gain access to advanced SEO services, expert guidance, and comprehensive resources. Achieve top rankings, drive organic traffic, and boost your online presence with our tailored solutions.
By following the strategies outlined in this guide and leveraging the power of Google Analytics, you can optimize your website's performance and outrank your competitors in the ever-evolving digital landscape. Start creating new goals in Google Analytics today and unleash the full potential of your online presence.
Experience the difference with North Ridgeville SEO - the pioneers of SEO services in the business and consumer services industry!