Luke Wagner Bio - Website Developer at Sanctuary
Sep 9, 2020
Web Design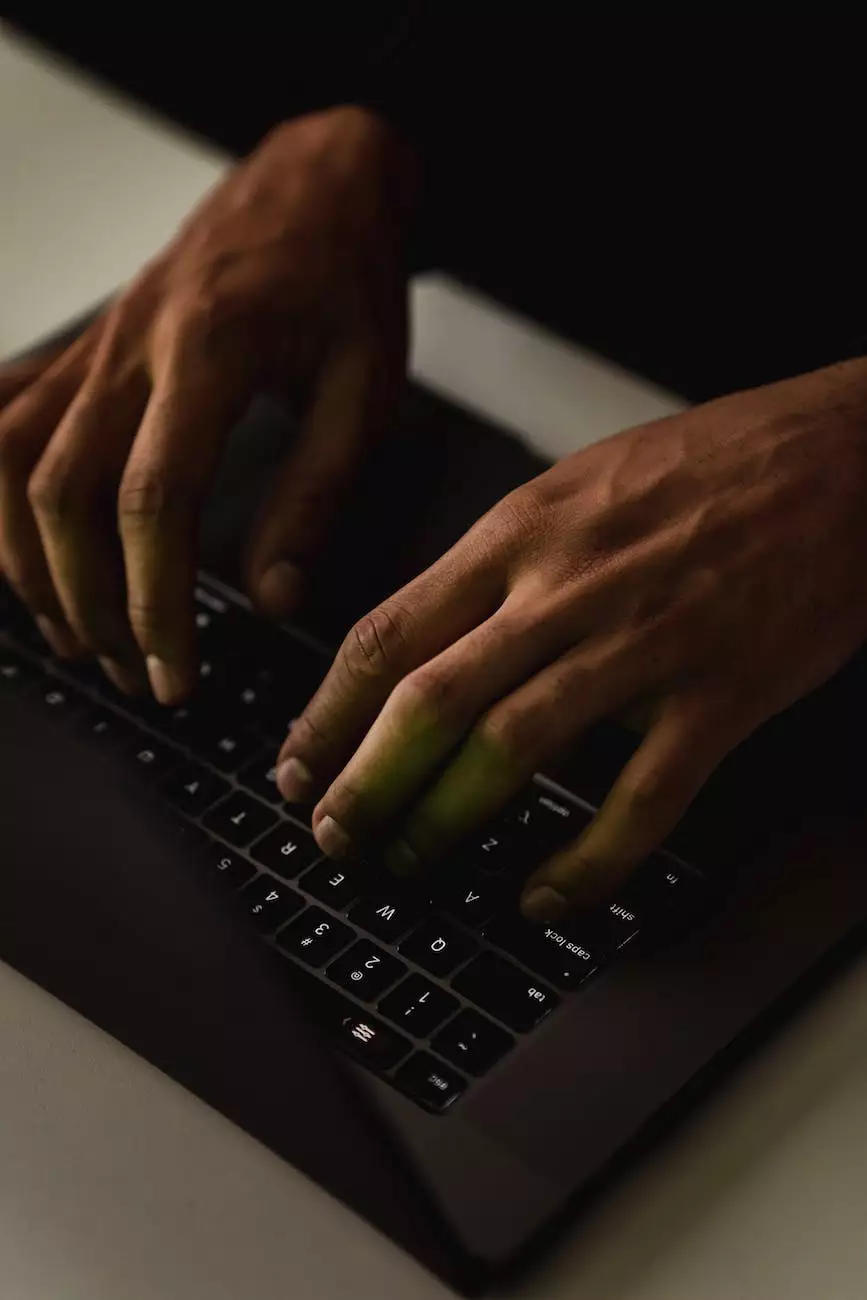 About Luke Wagner
Luke Wagner is a highly skilled and experienced website developer at Sanctuary, a leading provider of SEO services in North Ridgeville. With a passion for creativity and a deep understanding of web development principles, Luke plays a key role in crafting exceptional websites for clients across various industries.
Website Development Expertise
With years of experience in website development, Luke is well-versed in creating visually appealing and user-friendly websites that drive results. He possesses a strong command over HTML, CSS, JavaScript, and other web development languages, allowing him to create innovative and interactive designs that captivate visitors' attention.
Front-End Development
Luke specializes in front-end development, ensuring that websites not only look appealing but also function smoothly across different devices and browsers. His attention to detail and expertise in responsive design enable him to deliver seamless user experiences, improving client engagement and conversion rates.
Back-End Development
Moreover, Luke is proficient in back-end development, utilizing his skills in programming and database management to create dynamic and robust websites. He ensures that websites have well-optimized code, allowing for efficient performance, scalability, and security.
User Experience Optimization
Luke understands the importance of user experience (UX) in website development. He conducts thorough user research and implements intuitive navigation, ensuring visitors have a seamless browsing experience. By prioritizing user experience optimization, Luke helps clients maximize visitor engagement and achieve their online goals.
Client Success with Luke Wagner
Luke's dedication to delivering exceptional results has made him an invaluable asset to Sanctuary and its clients. His ability to understand clients' unique needs and translate them into user-friendly designs has played a significant role in increasing their online visibility and driving organic traffic to their websites.
Collaborative Approach
Luke takes a collaborative approach, working closely with clients and other team members to ensure every aspect of a project aligns with the clients' goals. By maintaining open lines of communication, he ensures that clients are involved in the design process, resulting in websites that accurately represent their brand and resonate with their target audience.
Continuous Improvement
Luke believes in staying updated with the latest trends and advancements in web development. He actively engages in continuous learning and professional development, allowing him to implement cutting-edge techniques and technologies to deliver websites that surpass client expectations.
Conclusion
In summary, Luke Wagner, a talented website developer at Sanctuary, brings a wealth of expertise and a keen eye for design to every project. Whether it is front-end or back-end development, he excels in creating visually stunning and high-performing websites that drive results. With Luke's involvement, Sanctuary continues to deliver exceptional SEO services to clients in North Ridgeville and beyond.