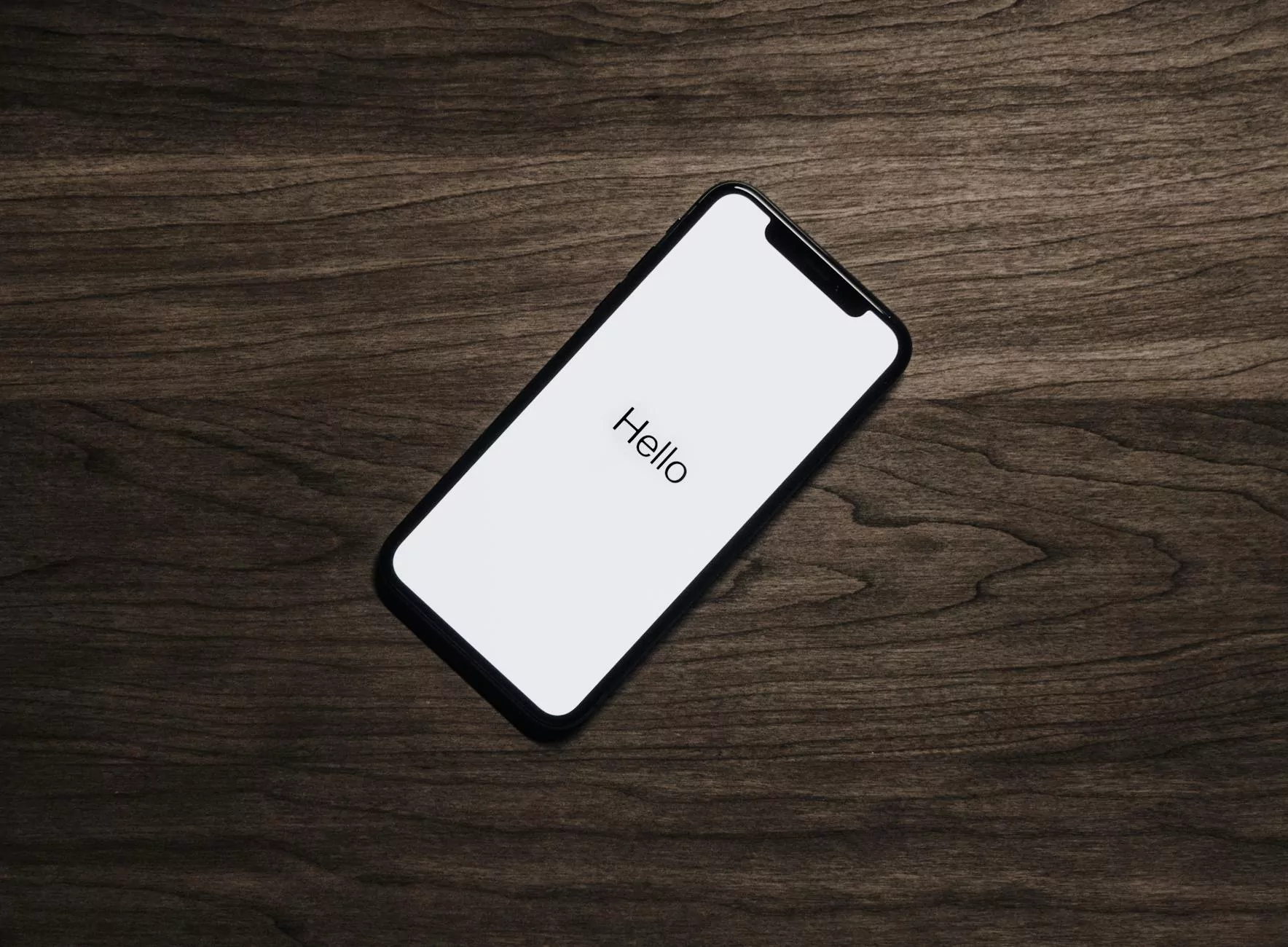 What is PPC Advertising?
PPC (Pay-Per-Click) advertising is a highly effective online marketing technique that allows businesses to display ads on search engine results pages (SERPs), websites, and social media platforms. With PPC, advertisers pay a fee only when their ad is clicked, hence the name "pay-per-click". This advertising model provides a significant opportunity for businesses to increase their visibility, drive targeted traffic, and generate leads or sales.
Why Choose North Ridgeville SEO's Academy for PPC Education?
As a leading provider of SEO services in the Business and Consumer Services industry, North Ridgeville SEO offers an exclusive Academy program designed to empower businesses with the knowledge and skills needed to succeed in the digital landscape.
Our Academy's Intro to PPC course is taught by a Google Certified Expert with extensive experience in managing successful PPC campaigns. By learning from a recognized industry professional, you gain practical insights and valuable tips that can help you maximize the effectiveness of your PPC advertising efforts.
Benefits of PPC Advertising
PPC advertising offers numerous benefits for businesses looking to enhance their online presence. Here are some of the key advantages:
Increased Visibility: PPC ads occupy prominent positions on SERPs, increasing your chances of being noticed by potential customers.
Targeted Traffic: With PPC, you can target specific keywords, demographics, locations, and audience interests, ensuring that your ads are seen by those most likely to convert.
Measurable Results: PPC offers detailed analytics and reporting, allowing you to track and measure the effectiveness of your campaigns and make data-driven decisions.
Quick Results: Unlike organic search engine optimization (SEO) efforts, PPC ads yield immediate results, providing instant visibility and driving traffic to your website.
Budget Control: PPC enables you to set daily or monthly budgets, ensuring that you have full control over your advertising expenses.
What You'll Learn in Our Intro to PPC Course
Our comprehensive Intro to PPC course covers a wide range of topics to equip you with the knowledge and skills necessary to run successful PPC campaigns:
1. Understanding PPC Terminology
Gain a solid understanding of key PPC terms and acronyms, such as CTR (Click-Through Rate), CPA (Cost Per Action), Quality Score, and more. This knowledge will help you navigate the world of PPC advertising with confidence.
2. Creating Effective Ad Copy
Learn how to write compelling ad copy that grabs attention, showcases your unique selling propositions, and entices users to click on your ads. We'll share proven strategies and best practices for crafting ad texts that convert.
3. Keyword Research & Selection
Discover how to conduct keyword research effectively to identify the most relevant and profitable keywords for your business. We'll guide you through the process of selecting keywords with high search volumes and low competition.
4. Ad Campaign Setup & Management
Learn the step-by-step process of setting up and managing your PPC campaigns for optimal performance. From defining campaign objectives to creating ad groups, setting bid strategies, and monitoring performance, you'll gain practical insights to make your campaigns thrive.
5. Tracking & Analytics
Understand the importance of tracking and analytics in PPC. We'll introduce you to various tracking tools and show you how to interpret the data to optimize your campaigns, enhance conversion rates, and drive better ROI.
6. Optimization Techniques
Unlock the secrets of PPC optimization and discover effective techniques to continually improve your campaign performance. From ad scheduling and geo-targeting to ad extensions and landing page optimization, you'll learn actionable strategies to achieve your advertising goals.
7. Bid Management & Budget Allocation
Master the art of bid management and budget allocation to maximize your return on investment. We'll provide you with insights into bid strategies, bid adjustments, and budget planning to optimize your PPC campaigns.
Enroll in Our Intro to PPC Course Today
Don't miss out on the opportunity to learn the ins and outs of PPC advertising from a Google Certified Expert. Enroll in North Ridgeville SEO's Academy today and gain the knowledge and skills needed to drive targeted traffic, boost conversions, and achieve your business goals.
Take the first step towards PPC success - sign up for our Intro to PPC course now!